Welcome to Stranninge!
Enjoy your life in Stranninge! Situated on the beautiful West Coast of Sweden in the open countryside between Falkenberg and Varberg. Stranninge is the place for relaxation, where it is easy to enjoy spring, summer and autumn.
With four hundred meters to the sea and the beach, we offer two residences for weekly rent, Saturday to Saturday. The Annex house is a two-floor apartment located in a yard house, with room for 4-6 persons. The Chicken house is, as the name suggests, an old henhouse since long redesigned for accommodation, with room for 3-4 persons. A washing machine is available.
Welcome to Stranninge! Dogs and cats are also welcome!
- Iréne and Arne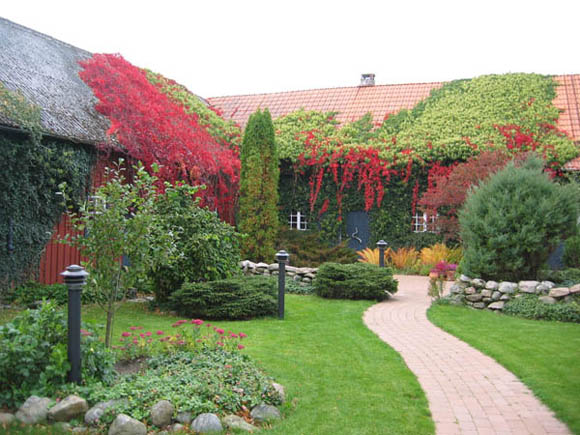 The cosy yard in Stranninge!